http://1608eastmain.com/w.youtube.com/embed/Z2Gc_HAT2dU It's January, and while the weather may be getting colder and wetter this year, the U.S. housing market remains plenty warm. And some markets – fueled by rapid home value and rent appreciation, job opportunities, income growth and low unemployment – are red hot.
http://chateau-lafite-monteil.com/contact/ Much like last year, San Jose, Calif., is poised to be the nation's hottest market in 2019. Driven by an abundance of job opportunities per person, the nation's lowest unemployment rate, still-climbing household income and enduring housing cost appreciation, the South Bay Area metro finds itself at the top of the list of hottest markets for 2019, according to property site Zillow. However, the San Diego area, including Chula Vista, La Mesa and Clairmont, find themselves in the top 10 most sought-after cities in the Nation.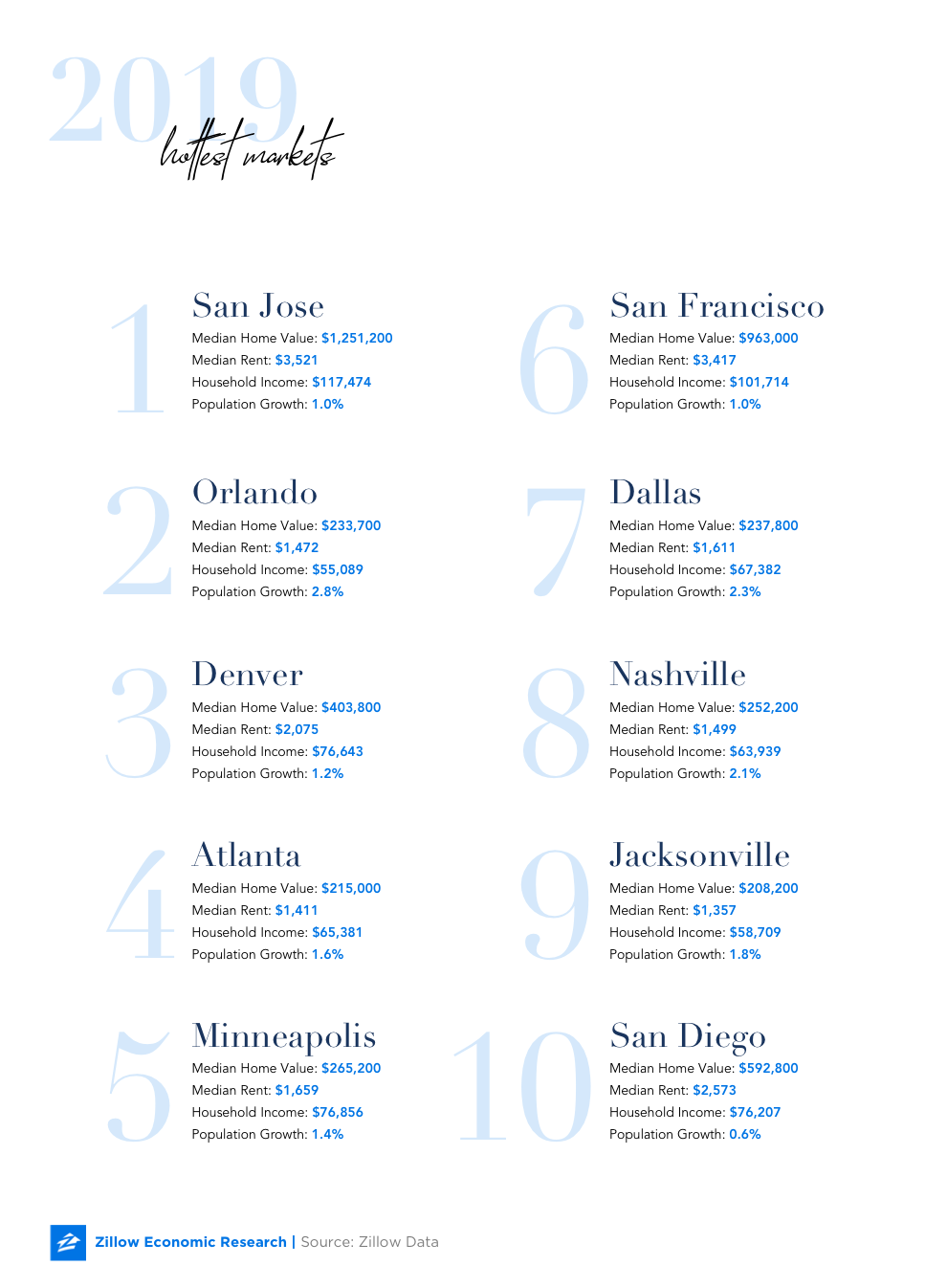 If and when the job-creating engine in Silicon Valley begins to cool down, there are other markets waiting in the wings to take the mantle, including two increasingly hot markets in the South that are rising for very different reasons. Orlando and Atlanta rank second and fourth, respectively, on the list for 2019. Atlanta's prospects are driven by real estate: Home values in The ATL are projected to increase by 7.6 percent this year, and rents are expected to grow an astonishing 8.2 percent, faster than all but one major metro; San Diego, where rents are expecting an 8.6% increase.
Rounding out the top ten are San Francisco, Dallas, Nashville, Jacksonville, Fla., and San Diego. In San Diego, household income grew more than any other top 50 market.
This shows that far from keeping buyers out of the market, notwithstanding Federal economics, the local affordability is improving and property supply is good. This should be a great year for buyers, coming to this bouyant .yand thriving City